As we all know, March 8th is the International Women's Day, in Chinese also known as the "International Women's Day", "38" and "Match 8 Women's Day". Every March 8th in one year is the festival to celebrate the women in the economic, political and social fields and make an important contribution and great achievements.
However, in some places, the festival has lost its political meaning and has become a moment for simple men to express their love for women, similar to Mother's Day and Valentine's Day. Clirik also held a celebration for our goddesses on this day. This morning, the men for our goddess dedicated to vacate the office, and the layout of the background in the office, and other decoration. Each clirik goddess face with a smile. And also got a small gift for the company. Because in China, the pronunciation of "Cup" and "lifetime" is very similar, the company issued such a gift, but also hope that all of us Clirik goddess can be happy for a lifetime.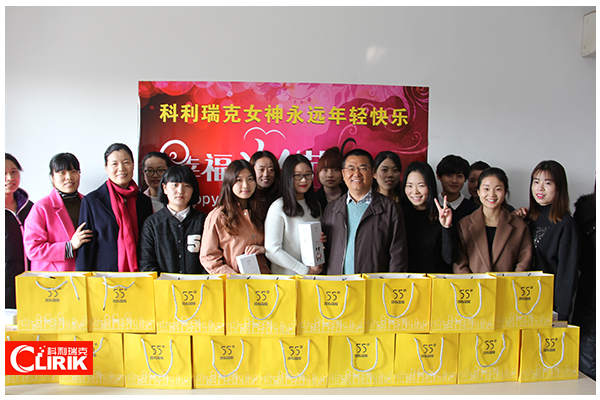 Shanghai Clirik is not only a grinding mill manufacturer enterprises, but also permeated with a happy family. Sincerely wish all the goddess of the world happy holidays.