Application of Vertical Roller Mill:
Vertical roller mill are suitable for huge capacity producing, widely used in grinding non-flammable and non-explosive materials under 7(the Moh's hardness), such as quartz, feldspar, calcite, talcum, barite, fluorite, iron ore, copper ore quartz, especially for slag, cement clinker, zircon sand, fly ash and carborundum, coal, etc.
Introduction of Vertical Roller Mill
CLUM Vertical Roller Mill is a new grinding equipment produced by shanghai Clirik, it can be used in stone powder process with many types.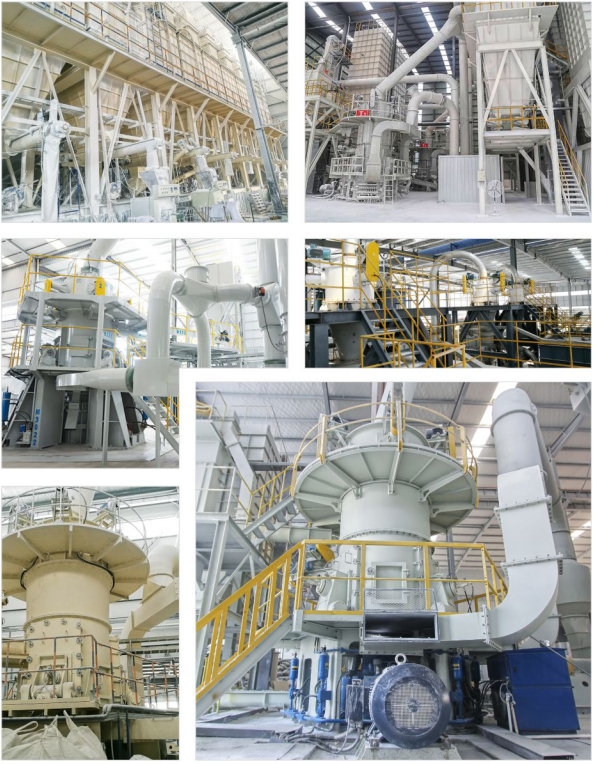 Working principle of Vertical Roller Mill:
The grinding disc is driving by motor through reducer. The material falls to grinding disc from the feed opening. The materials are driven to the edge of disc by the centrifugal force and crushed into fine powders by rollers. Then, the hot air from the nozzle take the fine powder to high effiency classsifer.The qualified powder are taken by the air to the powder collector to be collected, while the unqualified powder are sent back for regrinding.