Date: 3, Sep, 2016
Product: Carbon Black Pyrolysis Plant and Grinding Mill
Place of Project: India
Tyre Pyrolysis Plant and Carbon Black Grinding Mill
Tyre pyrolysis plant, along with HGM carbon black grinding mill, is inportant part of carbon black production line. The whole pyrolysis system is composed by 16 parts, which are Draft fan,Chimney, reactor, Insulation, layer, Gas recycle system, Oil tank, Gas separate, Desulfurization,d eduster, Water film cyclone, Condenser,Water tank, Cooling tower(optional), Waste gas burner, Furnace, Blower, Carbon black slag system. And, the most important parts of waste tyre pyrolysis plant are cooling system and reactor.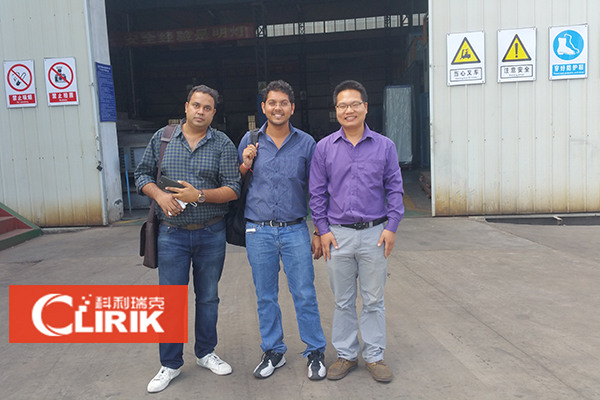 Shanghai Clirik Machinery
Shanghai Clirik Machinery CO., LTD. is a professional supplier with more than 15 years' experience, who supply all kinds of grinding mills, including ball mill, YGM Raymond mill, HGM ultrafine mill, mirco grinding mill, vertical grinding mill, and some crushers, including Jaw crusher and hammer crusher, and other auxiliary equipments.
If you're intrested in our Tyre Pyrolysis Plant and Carbon Black Grinding Mill or other mining machines, please connect with me.