January 29, the eighth day of the first lunar month. CLIRIK officially started the Year of the Rabbit. Let's kick off the work!
The full liberalization of the country in 2023 has given a strong impetus to the economy, and it is a year that needs to work harder. According to feedback from the salesperson, after the Spring Festival, they received news from many customers that they wanted to restart the project. These all indicate that 2023 is promising.
In addition to cheering, the CLIRIK leaders also distributed red envelopes symbolizing good luck to the employees, wishing every employee a fruitful harvest this year.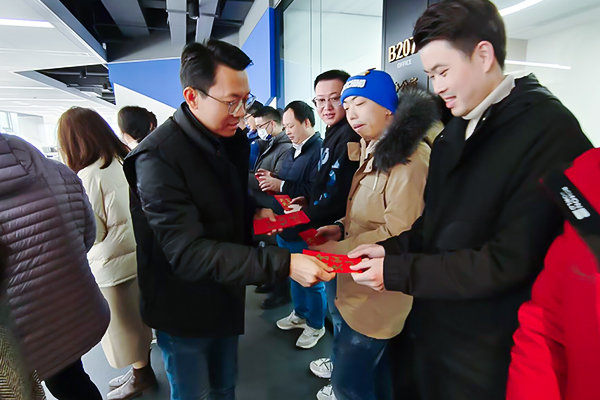 Good luck with your work throughout the new year!