Ores grinding is the key link to select ores, the efficiency of ores grinding of micro powder grinding mill will directly influence the efficiency of the whole production procedure. Generally speaking, there are several reasons that will influence the efficiency of micro powder grinding mill.

Firstly, the nature of ores and raw materials. The composition and physical performance of ores has exerted great impact on the efficiency of ores grinding technique. For example, if there exists coarse particle size in ores, and its structure is loose, it will be more easily to be ground. While useful ores can be in finer particle size and dense structure it will be harder to be ground.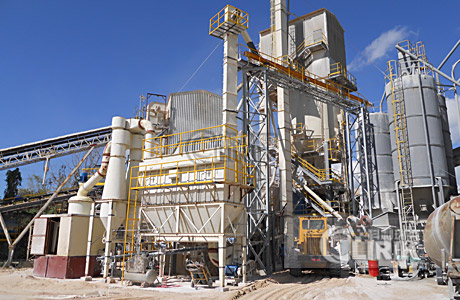 Secondly, the grinding mill factor. There are certain impacts on ores grinding technique from grinding mill. For example, the ball mill is in lower efficiency compared with other equipment. Large particle ores can not be emitted and easy to exert the crushing condition. Apart from this, the efficiency of classier will also influence the powder grinding mill technique.
Thirdly, the operation factor. The operation will influence the technical efficiency of ores grinding. For example, in the closed circuit of ores grinding, the sand return ratio is too large and surpass the general passing capacity. When we are operating the micro powder grinding mill, we need to require balanced and stable ores. The ores giving and unreasonable ores grinding particle size will also influence the efficiency.
So far, we have established a whole production chain, the products cover micro powder grinding mill, high pressure grinding mill, European version coarse grinding mill, hammer crusher, jaw crusher, screw conveyor, bucket elevator and so on. They are widely used in the industry of mining, construction materials, chemicals, metallurgy, transportation, hydraulic engineering and so on. If you are interested welcome to inquiry us.