Coal gangue
is a solid waste discharged during coal mining and coal washing. It is a dark-gray rock with lower carbon content and harder than coal that is associated with coal seams during coal formation. Including the excavation gangue in the process of roadway excavation, the gangue extracted from the roof, floor and interlayer during the excavation process, and the washing gangue picked out during the coal washing process. Its main components are Al2O3, SiO2, and also contain varying amounts of Fe2O3, CaO, MgO, Na2O, K2O, P2O5, SO3 and trace rare elements (gallium, vanadium, titanium, cobalt).
Uses of coal gangue
The coal gangue is discarded and used, occupying a large area of ​​land. The escape or leaching of sulfide in coal gangue will pollute the atmosphere, farmland and water bodies. Gangue hills can also ignite spontaneously and cause fires, or collapse during the rainy season, blocking the river and causing disasters. The rational use of coal gangue can not only create economic value but also reduce pollution.
There are several ways to use:
1. Recovery of coal and pyrite:
Through a simple process, good coal is washed from coal gangue, low-quality coal is selected from it through screening, and pyrite is selected at the same time. Or recover pyrite, mixed coal and middling coal from the jig used for coal preparation ─ ─ plane shaker process. The recovered coal can be used as fuel for power boilers, gangue can be used as building materials, and pyrite can be used as chemical raw materials.
2. For power generation:
It is mainly used for co-firing of washed coal and gangue to generate electricity. China has used a fluidized bed furnace to burn a mixture of washed coal and gangue (heating capacity is about 2,000 calories per kilogram) to generate electricity. Slag can produce slag bricks and slag cement. There are more than 10 such power plants in Japan; the mixture of medium coal and gangue used generally has a calorific value of 3,500 kcal per kilogram; when the firepower is insufficient, heavy oil is used to support combustion. The Federal Republic of Germany and the Netherlands have built their own coal mine power plants and coal preparation plants together to use Chinese coal, coal slime and coal gangue to generate electricity.
Testing the calorific value of coal gangue should be carried out with a special instrument, and the microcomputer calorimeter can meet the calorific value test.
3. Manufacturing building materials:
Instead of clay as a raw material for making bricks, less fertile land can be dug. When burning bricks, using the combustibles of coal gangue itself can save coal.
Coal gangue sintered hollow brick refers to a brick with vertical holes (the hole ratio is not less than 25%, the size of the holes is small and the number is large) with shale, coal gangue or fly ash as the main raw material and roasted.
4. Coal gangue can partially or completely replace clay components to produce ordinary cement.
Spontaneous or artificially burned coal gangue has certain activity and can be used as an active mixing material for cement to produce ordinary Portland cement (with a content of less than 20%), pozzolanic cement (with a content of 20-50%) and less clinker Cement (mixing amount greater than 50%).
It can also be ground directly with lime and gypsum in an appropriate proportion to make cement without clinker. It can be used as a cementing material, using boiling slag as aggregate or using stones and boiling slag as coarse and fine aggregates to make concrete blocks or concrete hollow masonry. Blocks and other building materials. In the United Kingdom, Belgium and other state-owned factories producing cement with special coal gangue instead of siliceous raw materials.
5. Coal gangue can be used to sinter light aggregate.
In 1964, Japan used coal gangue as the main raw material to manufacture lightweight aggregates for the construction of high-rise buildings, reducing the weight of buildings by 20%.
6. Other industries
Coal gangue can also be used to produce low calorific value gas, make ceramics, make soil amendments, or be used for paving, underground filling, and ground filling. Grass can also be planted on the spontaneous gangue hills to beautify the environment.
Coal gangue crusher and pulverizer
Pulverizers and sand making machines have been widely used in coal gangue production cement production lines.
Whether coal gangue is used to make bricks, or as cement additives or supplied to coal gangue power plants, the processing equipment usually used includes jaw crushers, impact crushers, Raymond mills, and overpressure trapezoids Pulverizers, vertical mills, vibrating screens, vibrating feeders, etc.
Coal Gangue Crusher
Jaw crusher
The jaw crusher has the characteristics of large crushing ratio, uniform product size, simple structure, reliable work, easy maintenance, and economical operating costs. It composes a complete set of crushing production system, which is widely used in mining, cement, chemical industry, railway, construction, etc.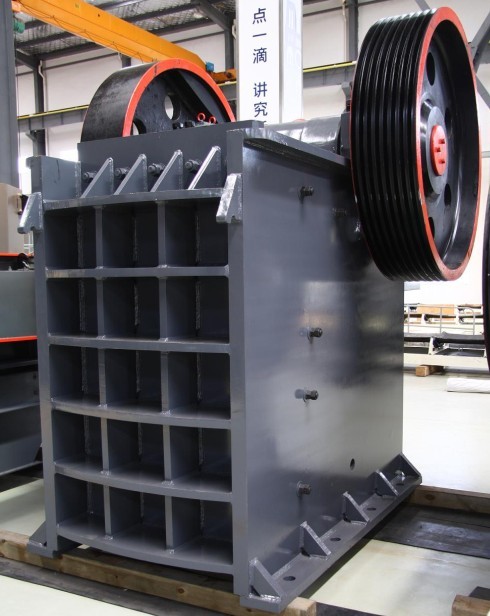 Impact crusher
The impact crusher (counter-attack crusher) can handle various coarse, medium and fine materials (gangue, granite, limestone, concrete, etc.) whose side length does not exceed 500mm and the compressive strength does not exceed 350MPa. It is widely used in hydropower, highways , Artificial sand and gravel, crushing and other industries.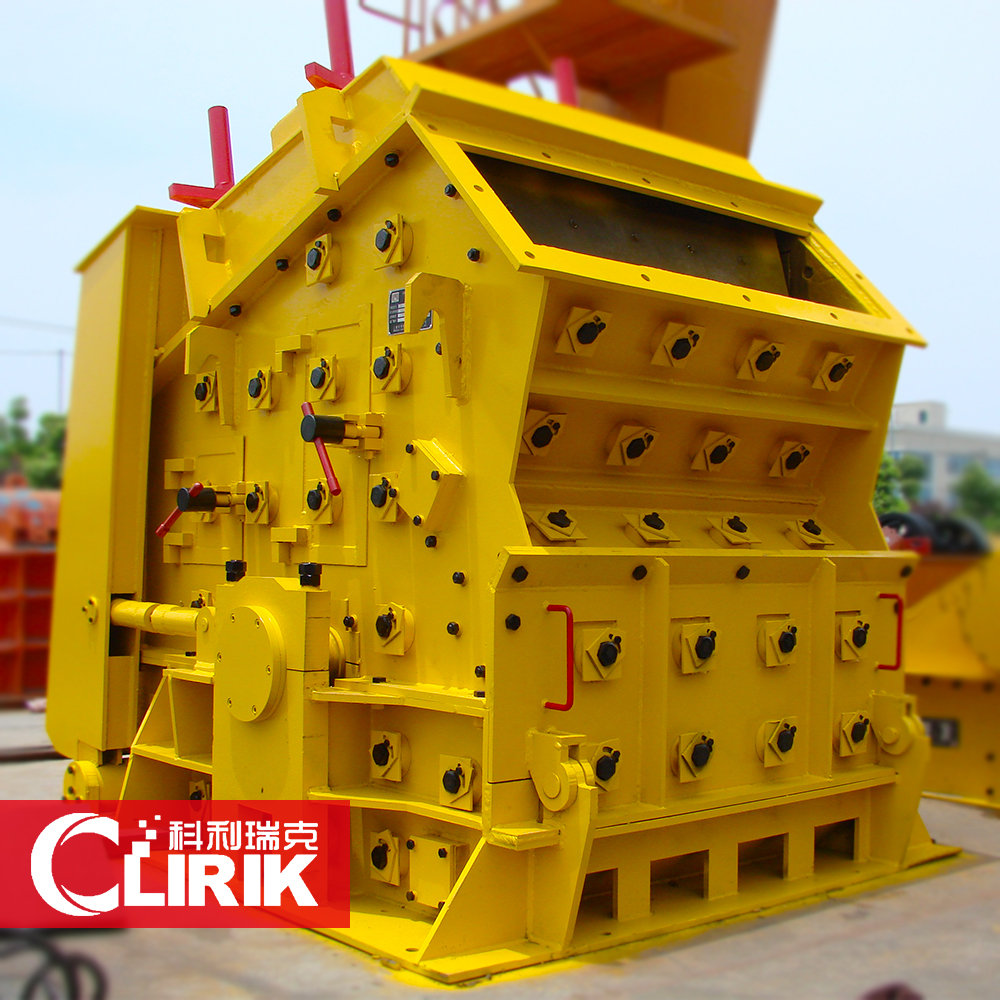 Coal Gangue Pulverizer
Raymond Mill
Finished product fineness: 80-325 mesh
Production capacity: 1.5-100t/h
It is suitable for the processing of more than 300 kinds of high-fine powder materials in non-flammable and explosive mineral, chemical, construction and other industries with Mohs hardness not greater than 7 and humidity below 6%. The particle size of the finished product is in the range of 80-325 mesh. Arbitrary adjustment within.
The Raymond mill is mainly composed of a host, an analyzer, a fan, a finished product cyclone separator, a fine powder cyclone separator and a wind pipe. Among them, the host is composed of a frame, an air inlet volute, a blade, a grinding roller, a grinding ring, a cover and a motor.
High pressure grinding mill
Finished product fineness: 80-600 mesh
Production capacity: 1.5-40t/h
The high-pressure suspension roller mill is widely used in metallurgy, building materials, chemical industry, mining, highway construction, water conservancy and hydropower and other industries. It is mainly suitable for processing various non-flammable and explosive minerals with Mohs hardness below 6 and humidity below 6% The processing of materials is an ideal choice for processing quartz, feldspar, calcite, limestone, talc, ceramics, marble, granite, dolomite, bauxite, iron ore, barite, bentonite, coal gangue, coal and other materials. The grinding fineness of the material can be adjusted arbitrarily between 250 mesh and 3000 mesh. The whole set of equipment is composed of main machine, reducer, analyzer, pipeline device, blower, dust collector, jaw crusher, bucket elevator, electromagnetic vibrating feeder, electric control system, etc.
HGM series superfine grinding mill
Fineness: 150-3000 mesh
Output: 0.4-4.5(t/h)
It is mainly suitable for processing ultra-fine powder of non-flammable and explosive brittle materials with medium and low hardness and Mohs hardness level 6.
HGM ultra-fine mill is also called three-ring medium-speed micro-powder mill, named after its design with three grinding rings. The three-ring medium-speed micro-powder mill is a kind of processing equipment for fine powder and ultra-fine powder. It is mainly suitable for the ultra-fine powder processing of non-flammable and explosive brittle materials with medium and low hardness, Mohs hardness ≤6, such as Calcite, chalk, limestone, dolomite, carbon black, kaolin, bentonite, talc, mica, magnesite, illite, pyrophyllite, vermiculite, sepiolite, attapulgite, rectorite, diatomite, heavy crystal More than 100 materials such as stone, gypsum, alunite, graphite, fluorite, phosphate rock, potash ore, pumice, etc. The granularity of the fine powder can be adjusted arbitrarily between 325-2500 mesh (74-5 microns), and the output can reach 0.5 -45 tons per hour.