What's the most suitable ultra fine powder grinding mill for fine powder grinding? Clirik HGM ultra fine powder grinding mill is a mill equipment with comprehensive mechanical pulverization performance such as rolling, grinding and impact. The whole machine has large crushing ratio and low energy utilization rate. It is suitable for grinding Mohs hardness below 7 and humidity. All kinds of non-metallic minerals within 6% have the advantages of small footprint, strong set, wide application, easy operation, convenient maintenance and stable performance.
Clirik ultrafine powder processing equipment: HGM series ultra fine powder grinding mill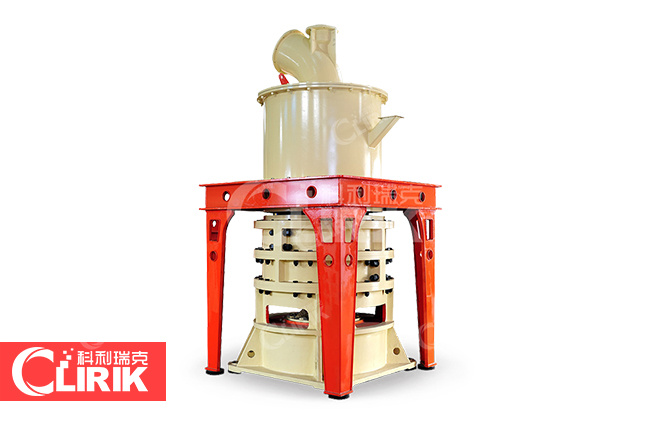 [Ingredient material particles]: ≤20mm
[grinding machine weight]: 1-14.5t
[machine power]: 132-350KW
[Production capacity]: 0.5-45t/h
[finished product size]: 300-2500 mesh
[Scope of application]: Widely used in the production and life fields of electric power, metallurgy, cement, chemical, building materials, coatings, paper, rubber, medicine, food, etc.
[Applicable materials]: High-yield and high-efficiency grinding ability for various non-metallic mineral materials with Mohs hardness below 7 and humidity below 6%, such as talc, calcite, calcium carbonate, dolomite, potassium feldspar, bentonite , kaolin, graphite, carbon, fluorite, brucite and other grinding effects.
[Performance advantage]: HGM ultra fine powder grinding mill is an energy-saving and consumption-reducing equipment for fine powder processing. It has small floor space, strong set, wide application, simple operation, convenient maintenance, stable performance and high cost performance. It is an economical and practical fine powder processing equipment.
Ultra fine powder grinding mill, Clirik has a lot of rich customer sites and cases, grinding dolomite, grinding marble, calcium carbonate, grinding talc, grinding calcite, many customers for Clirik ultra fine powder grinding mill. The equipment is very satisfied, not only to increase production and increase efficiency, but also equipped with a pulse dust collector, the dust collection efficiency reaches 99%, is a grinding equipment for environmental protection, energy saving and noise reduction. The customers have said that the post-processing project will continue to cooperate with Clirik and choose enterprises with quality, reputation and service guarantee to further ensure the smooth production of the ultra fine powder grinding mill production line and create value.
How to grind the mineral powder to 800 mesh? I believe that after the above, everyone has an ideal answer to this question. Grinding powder, Clirik machinery provides professional ultra fine powder grinding mill, which can adjust the fineness of grinding between 300-2500 mesh. Welcome to call us to know the customer site and equipment details, contact: 8618101642498, 021-20236178.